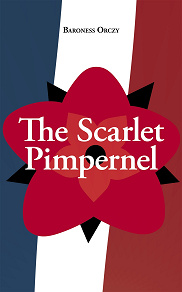 Isbn:
978-91-7571-055-6
Publisher:
Bredefeldt förlag
Category:
Novels
In english
Accessible since:
May 2021
---
The Scarlet Pimpernel
The Scarlet Pimpernel is the first novel in the series of historical fiction by Baroness Emma Orczy. It was first published in 1905 and is set during the Reign of Terror following the start of the French Revolution.
The Scarlet Pimpernel introduced the concept of a daring hero who hides behind a secret identity of a meek and somewhat silly character.
---