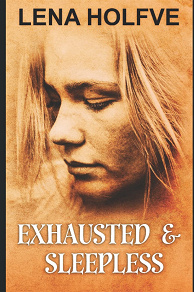 Isbn:
978-91-9866-058-6
Publisher:
Lena Holfve EF
Category:
Psychology
Accessible since:
June 2021
---
Exhausted & Sleepless
Exhausted
Exhaustion School part 1: Free from brain fog!
Poor memory, difficult to understand information, constant brain fog and a paralyzing fatigue are just some of the symptoms that characterize fatigue. More and more people are affected, despite the fact that there is still no help available in Swedish healthcare, but the help is available abroad.
Lena Holfve suffered from acute exhaustion and was close to losing her life. With the help of Indian doctors and Ayurvedic medicine, Lena recovered again and started The Exhaustion School which is an action program for how the Asian methods can heal the body from fatigue. It is a symptom and poisoning is basically always at the bottom. Uranium, copper, aluminum, mold and parasites have been common root causes among Exhaustion School members.
The program detoxifies broadly and gently while building the immune system.
Sleepless
Exhaustion School Part 2: Free from Sleep Disorder is the second part of the book
Not being able to sleep may sound like a trifle, but if it is a recurring problem, it can not only be a torment but also have a negative effect on life and health.
In the book, the reader gets answers to both why you sleep poorly, and how to remedy the sleep problems by cooperating with the body instead of counteracting it.
The Exhaustion School started in July 2016, and the methods have been tried with great success by thousands of Swedes who have solved sleep disorder problems for good. Some of those who finally solved the problem and who are now asleep are quoted in the book.
Read sample
(Download)
---